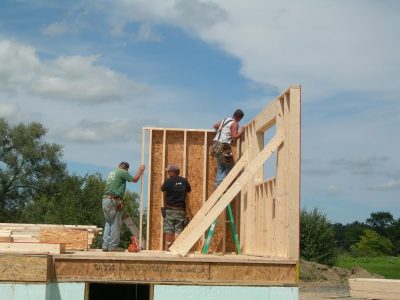 ORHA uses established, area contractors to perform construction and repair work on behalf of our clients. Contractors must have liability and Workman's Compensation insurance.
If you are a contractor interested in working with us, call 607-286-7244.
ORHA is committed to ensuring full and equal access to our procurement opportunities. We especially welcome minority and women owned business enterprises (MWBE & WBE) along with service disabled veteran owned businesses (SDVOB).
If you are a: Building Trade Professional, Contractor, Plumber, Electrician, Excavating/Septic Contractor, Lead Paint Assessor or Appraiser and you carry liability and workers' compensation insurance, ORHA invites you to contact our office for more information on how you can join our team. We always have multiple grants running concurrently, and we pay our contractors promptly.
Contact us at 607-286-7244 (M-F, 9AM-5PM) or by eMail to ORHA@stny.rr.com.
Recent and Current Bidding Opportunities
CLICK ON THE LINKS BELOW TO SEE DETAILED REQUEST FOR PROPOSALS.
SCOPE OF WORK / LOCATION / PROGRAM — DATE
Civil Engineering (all programs) — 03/23/22
Lead Based Paint Remediation/Painting (HOME/CDBG) — 03/23/22
Real Estate Appraisal Services (HOME) — 03/23/22
Environmental Assessment Services (HOME/CDBG/MMHR) — 03/23/22
Lead Risk Assessors (HOME/CDBG) — 03/23/22
Plumbing Repairs, Town of Maryland (RESTORE) — 03/09/2022
Plumbing Repairs, Morris (RESTORE) — 03/09/2022
Oil Furnace & tank install, Cooperstown (RESTORE) — 01/07/2022
Mobile Home Site Work, Westford (MMHR) — 12/15/2021
Mobile Home Site Work, Worcester (MMHR) — 12/15/2021
Roof Replacement & Shrub Removal, Otego (HOME) — 11/20/2021
Septic replacement, Oneonta (CDBG) — 10/14/2021
LP furnace install/windows/flooring/electric/bath upgrade, Worcester (CDBG/AHC) — 9/7/2021
Windows/siding, City of Oneonta (CDBG/AHC) — 8/16/2021
Window replacement/siding/foundation repair/flooring, City of Oneonta (CDBG/AHC) — 7/19/2021
Roof replacement/bath modification, Worcester (CDBG) — 7/19/2021
Metal Roof, Maryland (CDBG) — 07/09/2021
Roof Replacement & Flooring, Butternuts (CDBG) — 10/30/2020
Roof Replacement, Hartwick (CDBG) — 03/13/2020
Boiler Install, Hartwick (CDBG) — 03/06/2020
Roofing, Bathroom Mods, Electrical, Exeter (CDBG) — 02/21/2020
Roof Replacement, Richfield Springs (CDBG) — 02/20/2020