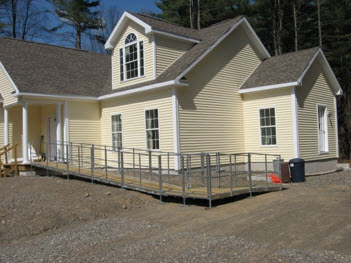 An accessible home is important for people with disabilities and also for those who are aging.  Accessibility modifications help to improve and maintain a safe and independent lifestyle.
Many simple day-to-day functions can be improved by can be simple modifications like grab bars in a bathroom, replacement of light switches, installation  of new door handles, etc.
​
Other larger scale modifications can make big changes in daily life through things like replacement of bathroom fixtures, ramped or modified step entrances, or kitchen modifications for wheelchair accessibility.
Modification Examples
Wheelchair Ramps
Restricted Mobility Modifications
General Safety Modifications