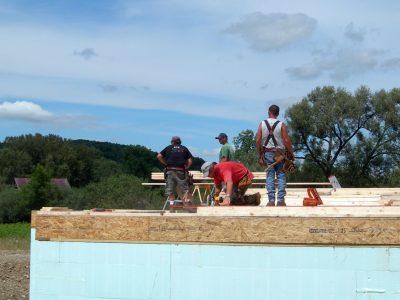 Established in 1984, Otsego Rural Housing Assistance, Inc. (ORHA) is a registered 501(c)(3) non-profit organization and the sole housing preservation company in Otsego County.   As such the major focus of our housing assistance and community development work is directed toward county-wide programs and initiatives.  Four types of programs have remained consistent in recent years:
•  Owner-occupied home rehabilitation & emergency repairs for low income and elderly homeowners: this may include mobile homes in which the occupant owns both the land and the home.  Some of the funding sources are the New York State HOME program, the Affordable Housing Corporation, and Community Development Block Grants (CDBG).
LEARN MORE
•  Consultation and coordination for home accessibility modifications to assist homeowners with disabilities and to support aging in place.  Some these programs are Access to Home, Access to Home for Veterans, and RESTORE.  ORHA also contracts privately with individuals and organizations to provide these services on a fee for service basis.
LEARN MORE
•  Administration of the HUD Section 8 rental assistance program through a contract with the New York State Division of Homes & Community Renewal (HCR). HUD Section 8 Housing Choice Vouchers (HCV) allow eligible recipients to seek rental housing suitable to their needs and preferences, assisted by a Section 8 voucher which will pay a major portion of the rent, with in some cases, utility allowances as well.
LEARN MORE
•  Consultation, grant writing, grant administration, and development planning are also made available to towns, villages, and organizations in our service area.
CALL 607-286-7244 FOR DETAILS!
Most of our programs serve low income county residents, as defined by the U.S. Department of Housing & Urban Development.