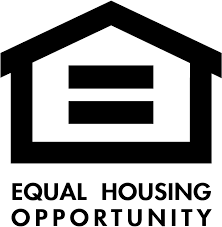 Otsego Rural Housing Assistance, Inc. (ORHA) serves rural, low-income residents, the elderly, and residents with disabilities throughout Otsego County, NY. Our programs connect those needing assistance with support, resources and funding to improve their living conditions and provide an enhanced quality of life.
ORHA supports federal, state, and local fair housing laws to ensure that all individuals have equal housing opportunities.  The NYS HOME Local Program Fair Housing-Equal Opportunity-Affirmative Marketing Policy ensures: non-discriminatory treatment, outreach and access to program resources for all HOME Local assisted beneficiaries.
 The NYS HOME Local Program and Local Program Administrators must comply with all federal laws, executive orders, and regulations pertaining to Fair Housing and Equal Opportunity including: 
Title VI of the Civil Rights Act of 1964 states that no person may be excluded from participation in, denied benefits of, or subjected to discrimination under any program or activity receiving Federal assistance on the basis of race, color, or national origin.
The Fair Housing Act prohibits discrimination in the sale or rental of housing, the financing of housing or the provision of brokerage services against any person on the basis of race, color, religion, sex, national origin, disability, or familial status.
Equal Opportunity in Housing prohibits discrimination of individuals on the basis of race, color, religion, sex, or national origin in the sale, rental leasing, or other disposition of residential property or the use or occupancy of housing assisted with Federal Funds.
Age Discrimination Act of 1975 prohibits age discrimination in programs or activities receiving Federal financial assistance.
The NYS Human Rights Law prohibits discrimination against individuals on the basis of creed, age, sexual orientation, marital status, or military status in addition to the protected classes listed previously.
ORHA currently has HOME Program rehabilitation and home repair funding available for low income Otsego County residents who own and occupy their home (program eligibility requirements apply).
All County residents are encouraged to apply for these funds.
Please Call: 607-286-7244 or