The ORHA Team
Our team at ORHA includes our staff and board as well as our community partners, the contractors we work with, our funding resource partners and others.
We work together to help make your experience to find support as easy as possible.
Our Staff
Our staff is comprised of dedicated individuals who coordinate and oversee all of our support programs.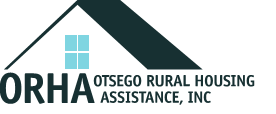 Timothy Peters, Executive Director
Kimberley Adee, Finance Manager
Barbara DiMartin, Program Manager
Bridget Stith, Associate Program Manager
Our Board of Directors
The ORHA Board of Directors is comprised of volunteers from throughout the rural community who act under the organization's Articles of Incorporation and By-Laws. A copy of our Articles and By-Laws can be obtained upon request.
Greg Crowell, President
Karen Walker, Vice President
Jessica Baker, Treasurer
Sue Miller, Secretary
Sheryl Champen
John Tedesco
Adam Freniere