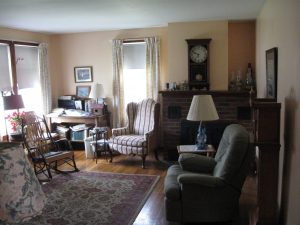 The assessment of a home for accessibility is an important part of our process and involves in-depth conversations with residents, their caregivers and our staff at ORHA.
We require input from clients about their daily personal and housekeeping activities, as well as a first-hand view of how clients move about their homes, and where they store regularly used items.
We assess physical structures and possible impediments to develop a plan that is customized to the needs of each individual client.
Some of the information we look for during an assessment for home modifications involves items such as the following:
Existing locations of hand holds (bathrooms, bedrooms, stairs)
Location of washer/dryer
Any required use of step stools
Types of door handles and faucets
Number and location of extension cords for appliances and health-related equipment
Lighting performance and location of switches
Dependence on second story bathrooms
Porch size (is there enough room for door swing/clearance)
Height and width of steps
Strength of handrails