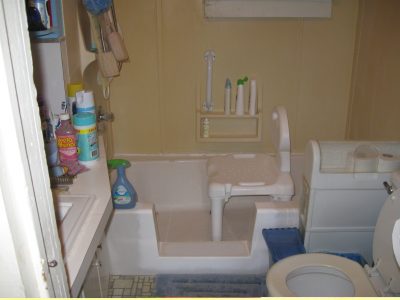 ORHA has been awarded a $100,000 grant by the New York State Division of Homes & Community Renewal to provide accessibility modifications to low and moderate income     Otsego County veterans with service-related disabilities.  The grant program is called Access to Home for  Veterans.  Modifications may include mobility ramps, accessible showers, widened doors, improved safety railings, and other features designed to promote a safe home environment and aging in place.
To be eligible, veterans must have annual incomes at or below 120% of the county median income; for a household of two, that is $60,000 or less.
For more information, please call 607-286-7244.  If you are a veteran who could use assistance of this type, don't hesitate to call.  If you know veterans who need accessibility modification to live more comfortably and safely in their homes, tell them about this program!